One of the important topics at the connectedcourses is… how to connect all the posts on the many platforms learners use.
Facilitator Alan Levine mentions on his blog cogdogblog a few ways to aggregate content, two seem particularly interesting:
gRSShopper by Stephen Downes, the guy who introduced me and so many others to connectivist MOOCs in 2008. It's a personal web environment that combines resource aggregation, a personal dataspace, and personal publishing.
The WordPress/FeedWordPress Syndication hub approach used for connectedcourses and the digital storytelling course ds106.
At connectedcourses the aggregation looks like this: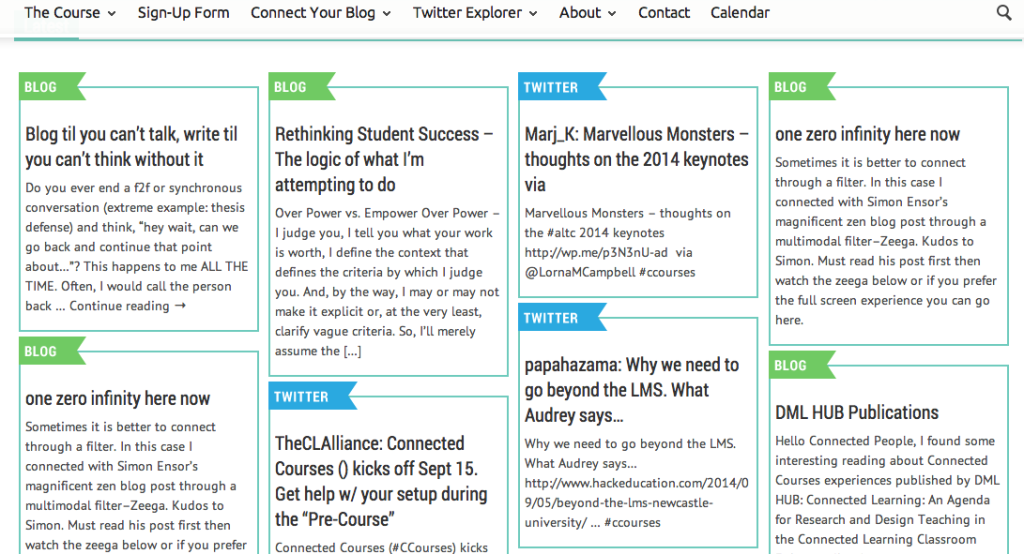 Levine says in the above mentioned post:
It's not the platform that matters, it's the connected design.
I do hope to learn more about the technicalities of this design and the related tools during this course!