"Microsoft has it's own Project Glass cooking in the R&D labs.
It's an augmented reality glasses/heads-up display, that should supply you with various bits of trivia while you are watching a live event, e.g. baseball game. "
The information is based on a patent application, so don't expect a Microsoft Glass for Christmas.
via Diigo http://www.unwiredview.com/2012/11/22/microsoft-has-its-own-project-glass-augmented-reality-glasseswearable-computer-combo/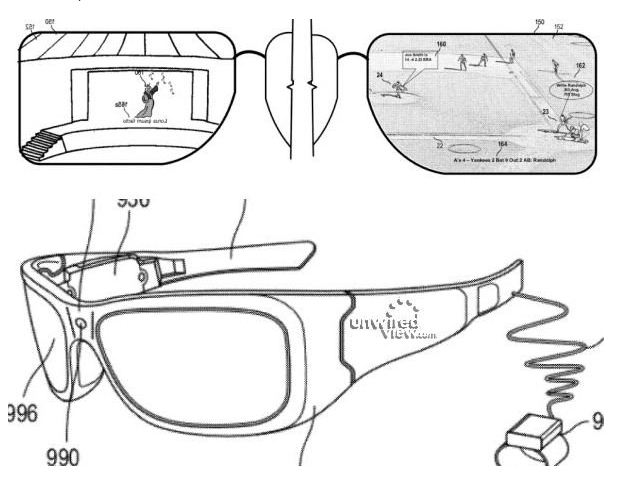 Nicholas Carlson at BusinessInsider explains the differences between Microsoft Glass and Google Glass. It seems that Google Glass will be more like a tiny screen somewhere in your vision while the Microsoft project is about overlaying digital information on the physical environment. However, the Microsoft project seems to be more about events – where the user is more or less staying on the same spot, while Google Glass is also about the users moving around, sky diving etc.
Purists would say the Google is not working on augmented reality (if the information about Google Glass) is correct as it does not really is overlaying digital information. In my opinion, if you look at it from a slightly different angle, in both cases we're (at least in some applications) annotating the physical world.